Why Your Email Marketing Isn't Working
Posted on: March 3, 2017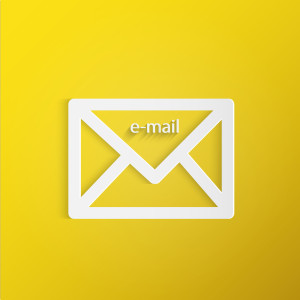 Are your emails getting read by customers? Many people feel they receive too many emails and may try to reduce the bulk of what they receive by unsubscribing from business mailing lists. When a customer unsubscribes, this does not necessarily reflect a lack of interest in your product or service, but rather a need to reduce the amount of new emails in their inbox.
The answer to this problem for businesses utilizing the power of email marketing is email segmentation – a strategy of ensuring that the right information is sent to the right customer. Below we'll discuss some guidelines that will help get your emails read by customers and keep your brand untainted by the stigma of an inundated inbox.
You Send Too Many Emails
While a majority of people say they receive too many emails in general, receiving too many from a specific brand or company is a more frequent complaint. To keep your brand emails from being seen as "inbox harassment," you should limit email blasts to once a week. However, you can occasionally send out emails twice a week if you have a special sale or promotion.
You Don't Segment Your Emails
Segmented email marketing refers to sending emails about a particular topic or promotion ONLY to individuals who are most likely to be interested. Successful segmented email marketing requires collecting a lot of data and knowing how to interpret it (e.g., how contact subscribed; what links they click). One way to avoid getting your emails unsubscribed by your contacts is to hold off on sending any until you are sure you have something that will appeal to a particular segment.
Your Emails Are Too Pushy
Creating a successful marketing email involves striking a delicate balance. You want to make sure that your offer or topic is clear, but avoid sounding like you are pushing customers into a hard sell. Include some information about current offers and deals, and consider multimedia content like hi-res graphics and video. Additionally, make sure that your emails are optimized for viewing on mobile devices.
You Don't Personalize Your Emails
If you have collected the names of your contacts, consider including them in segmented email blasts to reinforce the fact that these emails are personalized. You could also send emails on special occasions based on data you have gathered (e.g., you could send a special offer to customers on their birthdays or anniversaries.) This will make customers feel more in touch with your brand and be less likely to unsubscribe.
Let us help you plan a winning strategy for email marketing in Rochester, NY. Contact us today!